If you are looking for a florist, Chic Girl Flowers is the best choice! We used her for our wedding and can't say enough amazing things about her work! From start to finish, Yen made the entire planning process so easy and fun. I absolutely loved my bouquet, and she designed the most beautiful centerpieces that perfectly fit with my vision for the day. She truly went above and beyond, and we can't thank her enough for making our day so special!!
Yen was the florist for my wedding and she was seriously amazing! She was super responsive throughout the planning process and had tons of great ideas for the floral designs I was envisioning. She was easy to communicate with and easy to work with. On the day of the wedding, she surprised me with some additional extra arrangements and decorations. I was so touched! Everything was beautiful and you can tell she put a lot of time and thought into each and every piece. All of my guests were raving about her beautiful garlands that made for excellent photo backdrops. I even saved my bouquets and dried them out so I can keep admiring them :). I highly highly recommend Chic Girl Flowers! Bride: Charlene
I loved working with Yen! I have no eye for flowers and told Yen as much during our initial conversation. I told her my colors and that I wanted Cala Lillies in my wedding bouquet and that was it. What she came back with was stunning! She is reasonably priced, professional, and oh so very talented. You will not be sorry if you use Chic Girl Flowers!
I called Yen literally a month before my wedding. After my previous plans for flowers didn't work out and I was left scrambling for a florist. Neither of us had time to meet in person, but she was extremely prompt and thorough in her emails and texts--much more so than the more experienced shop I was working with before. I didn't have much to go on--I gave her a vague idea of what I wanted, sent her a few pins and photos of my dress and bridesmaids' dresses, and crossed my fingers that it would work out. The bouquets she made were beautiful--especially mine. I think what she ended up doing for my bouquet was even prettier than what I had asked for. If you're a very particular bride, I'm not sure if it would have been different--but if you are a more laid-back, budget-conscious bride who would prefer your florist to see your basic vision and take over from there, I think Yen would do a beautiful job. She's also a great choice for the millennial crowd--I LOVED that I could text her and email her and share my pins with her, and get an immediate response, versus a shop where you have to come in for a formal meeting and browse through ugly old photos and wait weeks for them to reply to your emails.
Bride: Maria
I loved using Chic Girl Flowers as my florist for my wedding back in December. She is very professional and talented. She did a great job in making my bouquets looked beautiful. I would really recommend her services, just let her know your vision and the type of flowers you would like for her to focus on. Overall, she helped me to reduce the stress of wedding preparation and she did fantastic job on my flowers. I love it a lot!!!
Bride: Trinity

Chic Girl Flowers was the best, she came over the day of our wedding with very pretty flowers for our special day. She hand delivered them herself. We were blown away how pretty they were. Yen was SO NICE that we invited her to our wedding! If you want a dependable professionals with very good prices, then you should try them. Thank you.
Groom: Michael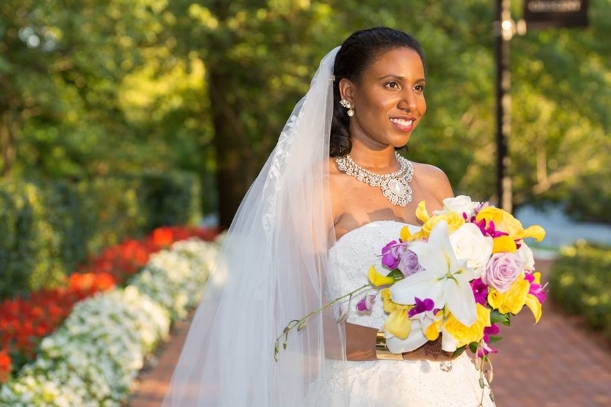 Yen is AMAZING! She was able to make a beautiful bouquet for me for my wedding. I sent her a picture of what I was looking for and she made it perfectly. I highly recommend her to anyone looking for flowers for a special event, especially for a wedding!

Bride: Natasha
Beautiful flowers!! My bouquet was stunning!! Just as imagined!! Highly recommend Chic Girl Flowers!! Will use them again!

Bride: Kelly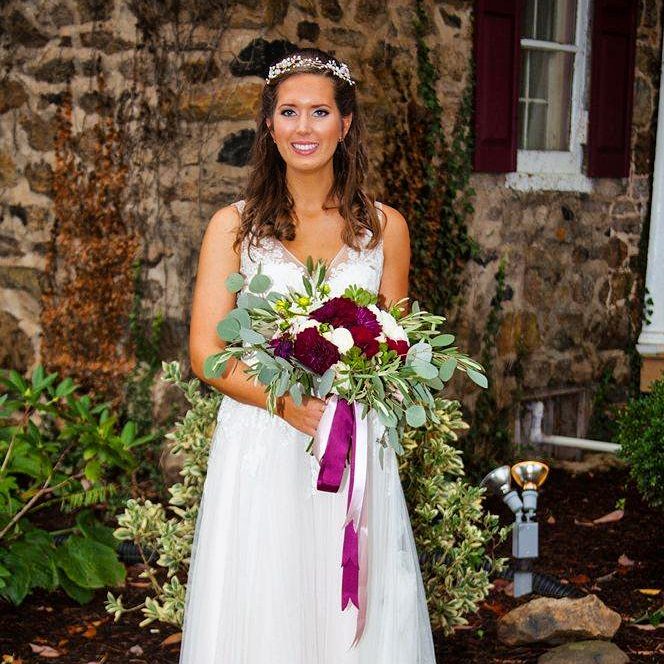 I used Chic Girl Flowers for my company Holiday Party. The centerpieces were amazing! I had so many people compliment them and ask who the vendor was. Yen is professional, friendly and knew just what I needed for my event. You will love working with Chic Girl Flowers!

Client: Renata
I was very happy with Yen and the service she provided. My flowers were beautiful! Just as we had discussed. I also was able to add an additional corsage last minute without a hassle. Yen literally took my vision and made something spectacular with it. I showed her with nothing more than a few pictures to go on, but she delivered everything I wanted and more! Highly recommend Chic Girl Flowers!!


Bride: Kelly
I highly recommended Chic Girl Flowers, Yen is very professional, flexible and the arrangements she made for my wedding were gorgeous!! Yen was wonderful to work with, she was kind and prompt in all her communication to me. Her work is beautiful, she's very passionate about her craft and it shows.

Bride: Tammy